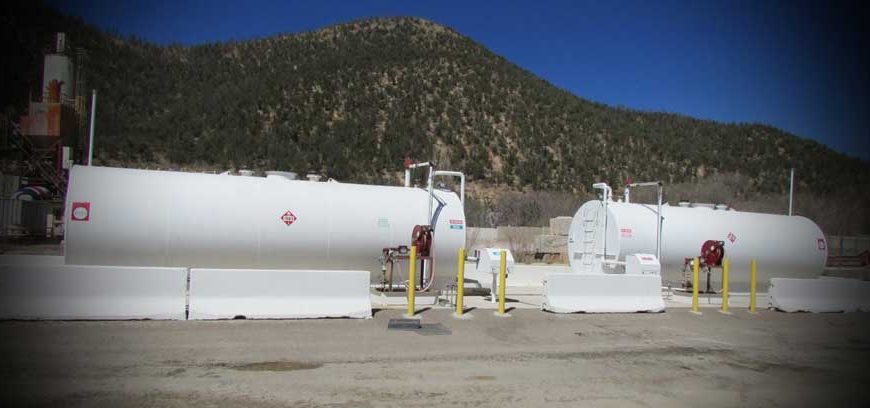 SPCC Plan Requirements
SPCC Plan Requirements to meet EPA & State Compliance
Any facility that stores over 1,320 gallons of oil products is required to develop and maintain a Spill Prevention, Control, and Countermeasure Plan, commonly referred to as SPCC plan.  This plan must comply with the applicable EPA regulations of 40 CFR 112.
There are 3 classifications of SPCC Plans for Bulk Oil Storage and Oil Production facilities:
Tier 1: Facilities that store less than 10,000 gallons of oil products with no single container over 5,000 gallons.
Tier 2: Facilities that store no more than 10,000 gallons but may have single tank over 5,000 gallons of oil products.
Professional Engineer Certified: Facilities that store more than 10,000 gallons of oil products and all oil production tank batteries.
Tier 1 & 2 plans are eligible for less costly Self Certification.  The plans should contain the basic information as described below with the exception that the management is allowed to certify, update and maintain the information and content.
Site Visits for Gathering SPCC Plan Requirements Data
A site visit must be made for PE Certified plans by the Professional Engineer or his agent consistent with good engineering practices.
A site visit may or may not be needed for Tier 1 or 2 plans.
The purpose of a site visit is to perform a complete evaluation including containment tank inventory, dimensions, and calculations for secondary containment compliance including freeboard requirements.
Bulk oil storage facilities must include details of compliance criteria with applicable STI or API standards of integrity tests.
Spillco's experience applies the most economical recommendations for integrity test compliance.
A compliant SPCC Plan should contain the following:
Business description including names of and contact information of spill coordinators
Security measures in place
Cross Reference of EPA SPCC Regulations showing location of compliance in the plan.
Certification of Substantial Harm Criteria
Discussion of 5 year review including certification form.
Facility Diagram detailing storage tanks locations, sizes, direction of surface drainage and secondary containment illustrations
Topographical Map showing location and proximity to all creeks, rivers, lakes, etc.
Description of facility drainage procedures
Discussion of oil spill potentials
Loading/unloading area spill control
Personnel training and spill control procedures
Complete list of applicable US, State and local organizations
Equipment Inspection criteria and applicable recording forms
EPA Oil Spill Reporting forms
Applicable State forms and oil spill reporting procedures
Emergency Contact listing including oil spill remediation contractors
An Oil Spill Contingency Plan
A Written Commitment of Manpower , Equipment and Materials
Spillco's expertise and experience will make creating or updating your SPCC Plan process effortless and economical by avoiding pitfalls of a deficient site inspection and possible fines.
Contact Spillco for the most economical solutions for compliance.