Spillco Extends SPCC Spill Plan Services to 38 States!
Spillco is excited to announce the expansion of our EPA compliant SPCC spill plan services. With the recent contract with a Professional Engineer who is licensed and qualified in 38 states, we are now expanding our services into all the states shaded in blue in the following map.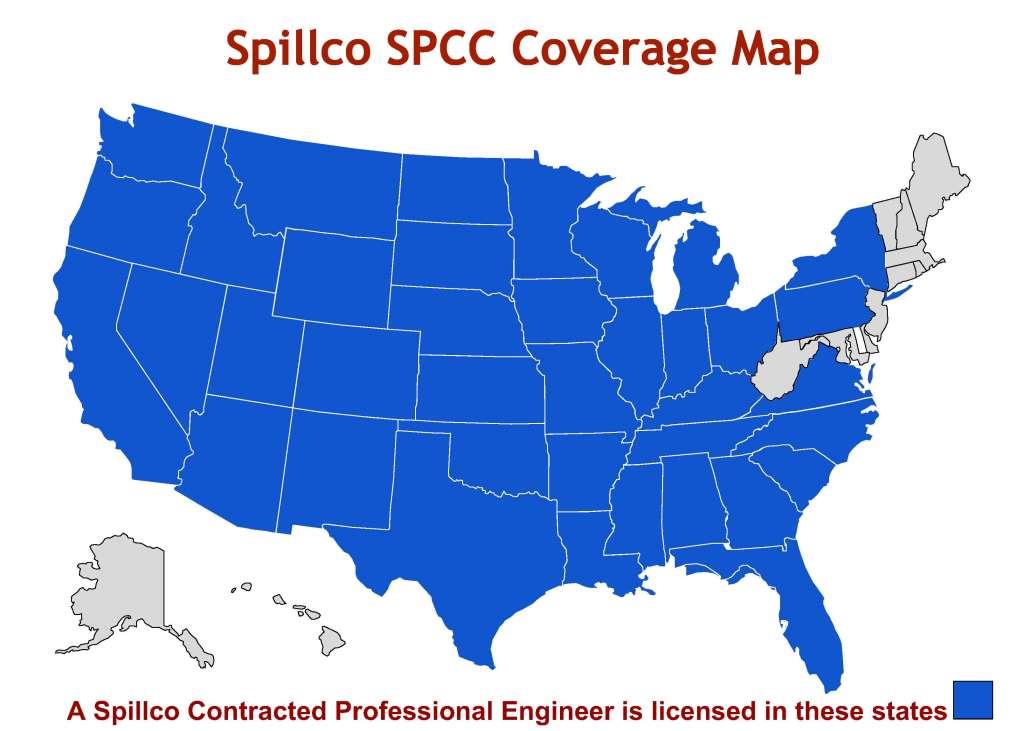 PCC plans, the acronym for Spill Prevention, Control and Countermeasure, are required of all facilities that store in excess of 1,320 gallons of oil products in above ground tanks.  The purpose of this regulation is to contain and prevent oil spills from contaminating the waters of the United States.  A proper and regulation compliant plan includes:
A site inspection and study to verify and calculate adequate secondary structures for the purpose of containing oil spills.  If none present, make recommendations necessary to bring the site into compliance.
Analysis of site drain characteristics and determination of any water ways in the area.
Determination of compliance with the requirements of the EPA SPCC regulations of 40 CFR 112 and other applicable directives.
Preparation of a written and digital plan that includes site diagram, topography map study, training directives, periodic inspection requirements and forms, and detailed instructions for continued compliance requirements.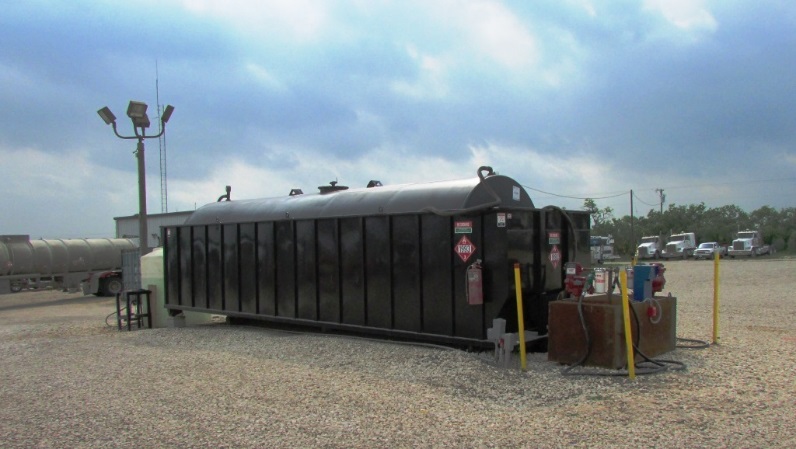 SPCC Plans are Spillco's only business activity.  By devoting our entire efforts to this single function, we are able to offer our clients the following features that most others cannot:
Stay abreast of the changing regulations
Develop SPCC templates designed for most all type of businesses that store oil
Allow the client to obtain a quality, compliant SPCC plan at a much lower cost than other more diversified firms that provide many engineering services can offer.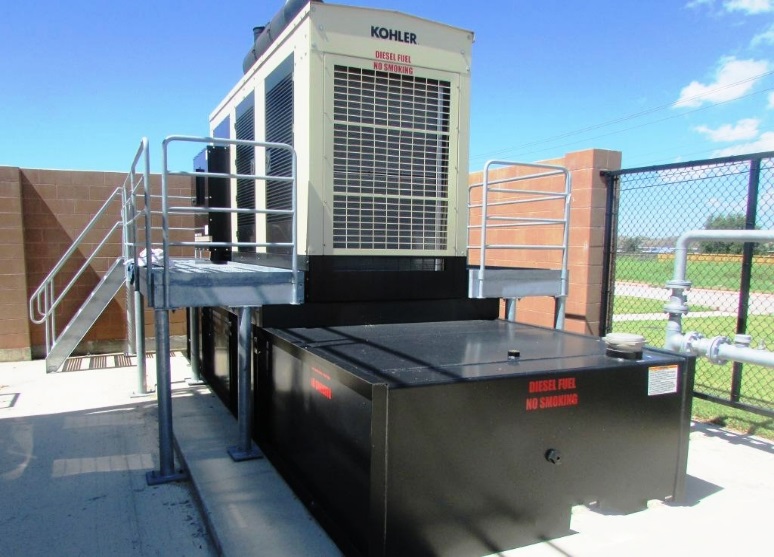 For additional information, visit our website, https://spillco.net/